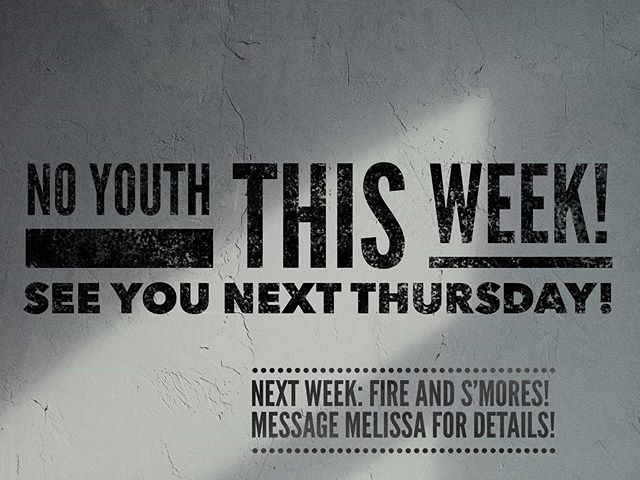 NO YOUTH THIS WEEK! Next week we are meeting at Mei and David's - Message Melissa for details :) enjoy your day!!! 😊
There is youth tonight! Come out to eat some ice cream and play some games! Bring your favourite board game!!!
For those coming to the zoo, this is the plan!!! Please be at the church for 10am! ☺️ *this event is full and gonna be a blast!*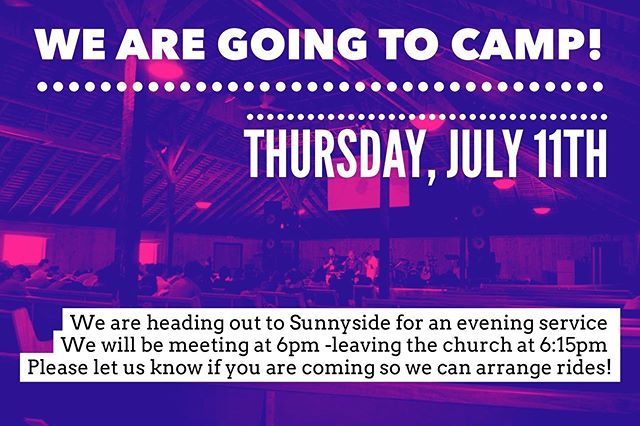 Summer events starting this week!! First on our calendar is heading out to Sunnyside for an evening service! Please let us know if you are coming so we can arrange rides! Also, please bring your waivers forms SIGNED! We need these in order for you to participate! — we will be meeting at the church at 6 and leaving shortly after!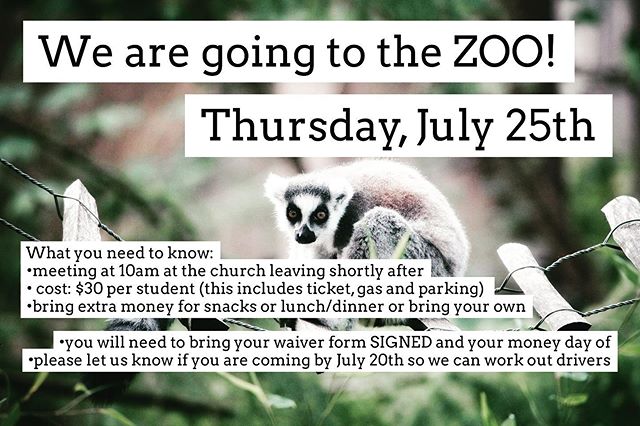 MAJOR HEADS UP!!!!!! Hey guys! We're going to the Zoo!!! YAYYY!!! Please let us know if you are coming! We need to know numbers so we can arrange transportation!
Tonight we're meeting at the church! Come out to celebrate the end of another school year and find out what's happening this summer!!! 🤗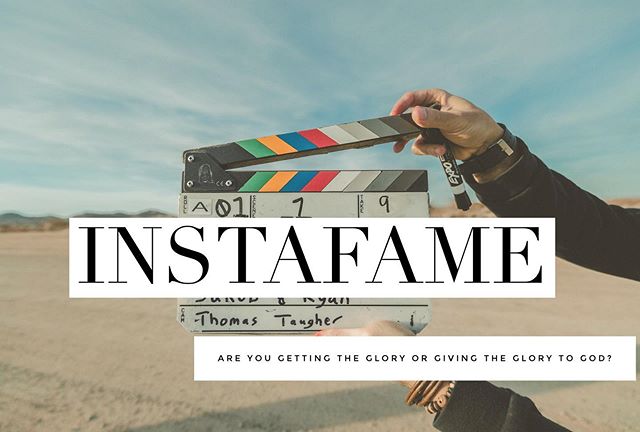 Let's talk about it! InstaFame! Are we giving glory to God or putting ourselves out there for self glorification? •see you tonight!
Streams Youth
We meet every Thursday.
We have created a great space for you to grow in relationships, and learn about Jesus.
First time attending? That's fine, we have a special gift for you, and our students help you feel right at home.
Still nervous? Try bringing a friend - you'll both want to come back the next week.
We're looking forward to meeting you. If you have any questions contact our Next Gen Pastor here.